03/06/2021 I just "fooled around" a little bit again.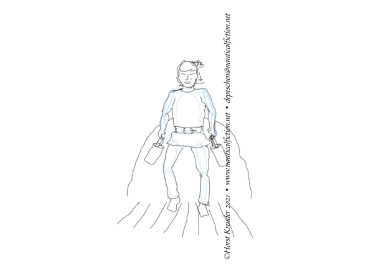 Ich hatte
I suddenly had an idea for an illustration for the (unfortunately still outstanding) articles for "Inside Age of Sail".
A good opportunity to try out Affinity-Photo's vector graphics tool again to create a basic structure for the figure.
Actually, it was intended as a source for a bluescribble on paper – but then I quickly connected the tablet and made the first draft virtually. Still pretty clumsy, but only practice makes perfect.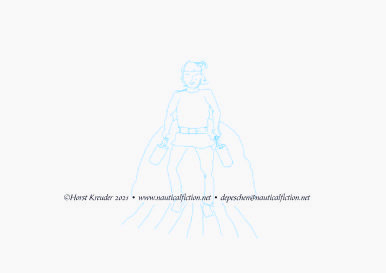 So I could immediately try out whether I could recolour a greyscale image in AF-Publisher in exactly the same way as I used to do it in InDesign – and you see, it worked, even if the screenshot is a lot paler than the print.