03/05/2021 "Examination Day" has double the lead on myComics.de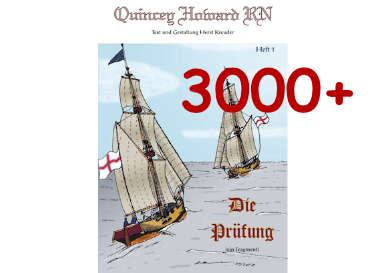 It's not surprising that "Examination Day" as the eldest post on myComics.de has the most views with 3052 hits.
Besides that, this adventure also came out on top when I counted Wednesday the new calls since the goLife of the revised website on 09/22/2020.
With 396 views, this story reached almost 80 views more than the current "Berber/Mission" sequel.
I was very surprised by this, because the story has no support from a link from this website, as it is available here as a PDF.
More statistics will be available in the days to come, but for now both links for "Examination Day".