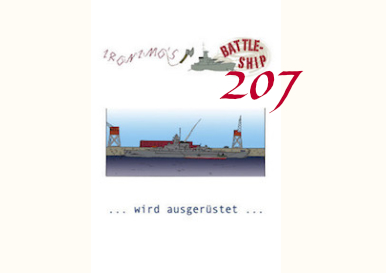 08.24.2021 More than 200 views for the German version of "Battleship" 1
The German version of "Ironimo's Battleship" … will be armed … has exceeded 200 hits on myComics.de today. It has been online since the end of June, but for a long time without support here on NauticcalFiction. In the 10 days I've been reporting here about this new old series, it has almost reached as many views as in the 6 weeks before.
If you don't know it yet, you can find the link below.