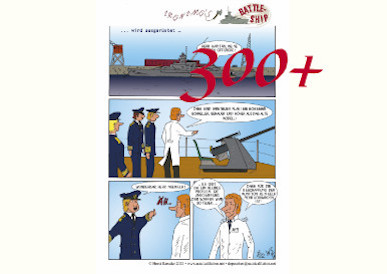 09.09.2021 A big boost for the one-pagers
Already on Friday, the German version of the first prank of the "Battleship" crew reached 300 views on myComics.de. In the meantime, a total of 313 users have clicked on this post.
Considering that it started some time later, the English version keeps up well. It reached 246 views today.