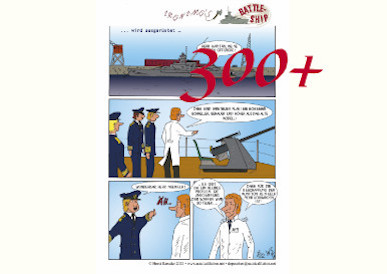 25.09.2021 Sometimes the unexpected happens – "Battleship" … will be armed … placed among among the most read posts on myComics.de
This morning, after routinely checking the number of hits on myComics.de, I had a look at the home page and what do I see:
Ironimo's Battleship … will be armed … , at position 3 in the list of most read posts.
I didn't expect that 295 clicks in 5 weeks would be enough to reach this list at all.
All in all, I am happy about this nice surprise, especially since only 5 clicks are missing from the next full hundred calls.
By the way, the German version currently has got 357 hits.