05.20.2022 A little bit of the work could always be done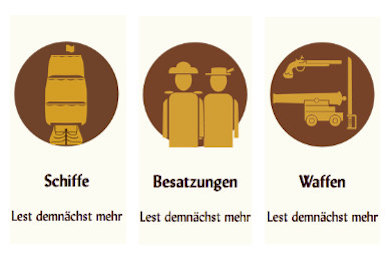 This week I completed my Affinity Suite with the "designer" and the "publisher". My Adobe licence is now so old that it only runs on the Macs I should have decommissioned a long time ago. And the affinty products are a powerful and particularly affordable alternative.
Of course I had to try out the designer right away. What could be more obvious than to "just" work on the Feature icons for the start page of the background knowledge area. When I built the site, I used standard icons from the Word Press libraries as a temporary solution.
Now there are finally suitable ones – although writingthe articles will probably take a while 🙁
After all, the last one-pager about Ironimo's warship is in layout right now – with the new "publisher", of course 😀
So stay tuned ….