11.15.2022 Oldest post reaches 4000 hits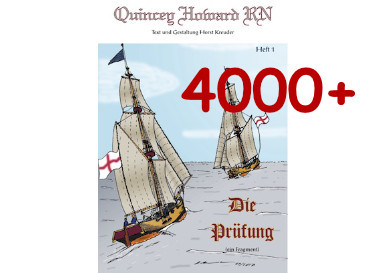 Since I'm not producing much new at the moment, there's not much happening at myComics. So I'm particularly pleased about what's happening.
Now my oldest publication there has reached more than 4000 views.
A welcome occasion to write a few lines for this blog again.
Let's see, maybe I'll at least manage to bring the fourth and last prank of the Battleship crew online this year.
😉
Below you will find the links.