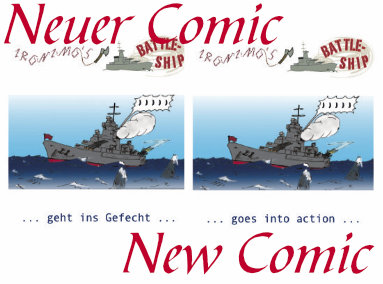 04.12.2022 At last, news from "Battleship"
The "Battleship" crew has been ready for their next mission for a while.
The only problem was that I didn't have time to have a last look at the page.
But now it's time for the first battle.
And as usual nowadays, the propaganda division fights along.
But are statistics the right ammunition?
Even Winston Churchil had his doubts …
But see for yourself how it turns out.