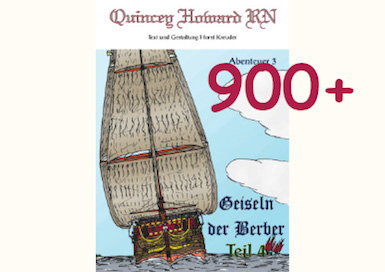 06.17.2020 Thanks for your interest and these results! 😀
Even though one day is missing from the 3 weeks in a row as number 1 of the most frequently accessed comics, part 4 was the most successful sequel of "DieGeiseln der Berber/Mission Barbry Coast" on myComics.de. I just had a look at the old statistics. All previous parts only made it to 5th place and this way to the start page.
Also the 900 hits are now exceeded. Online in eight weeks. The earlier sequels took much longer.
I am very happy that the series, despite the long break, has so much interest. Thanks again!